A NEW VISION
Since the creation of Golden Gate Park, Treasure Island is home to the largest expansion of public open space in the Bay Area. We invite you to be part of this once-in-a-generation opportunity that is redefining life in San Francisco.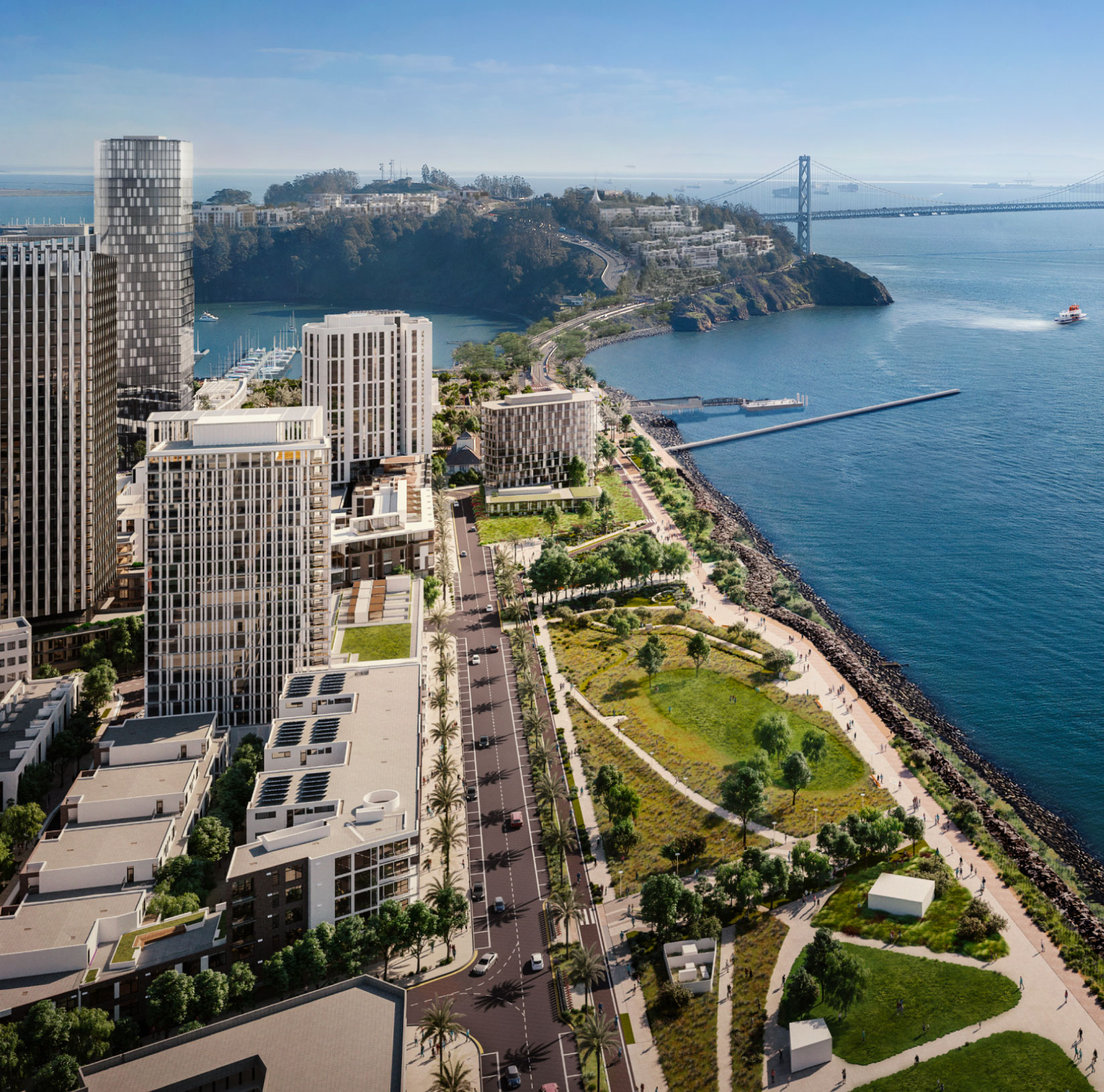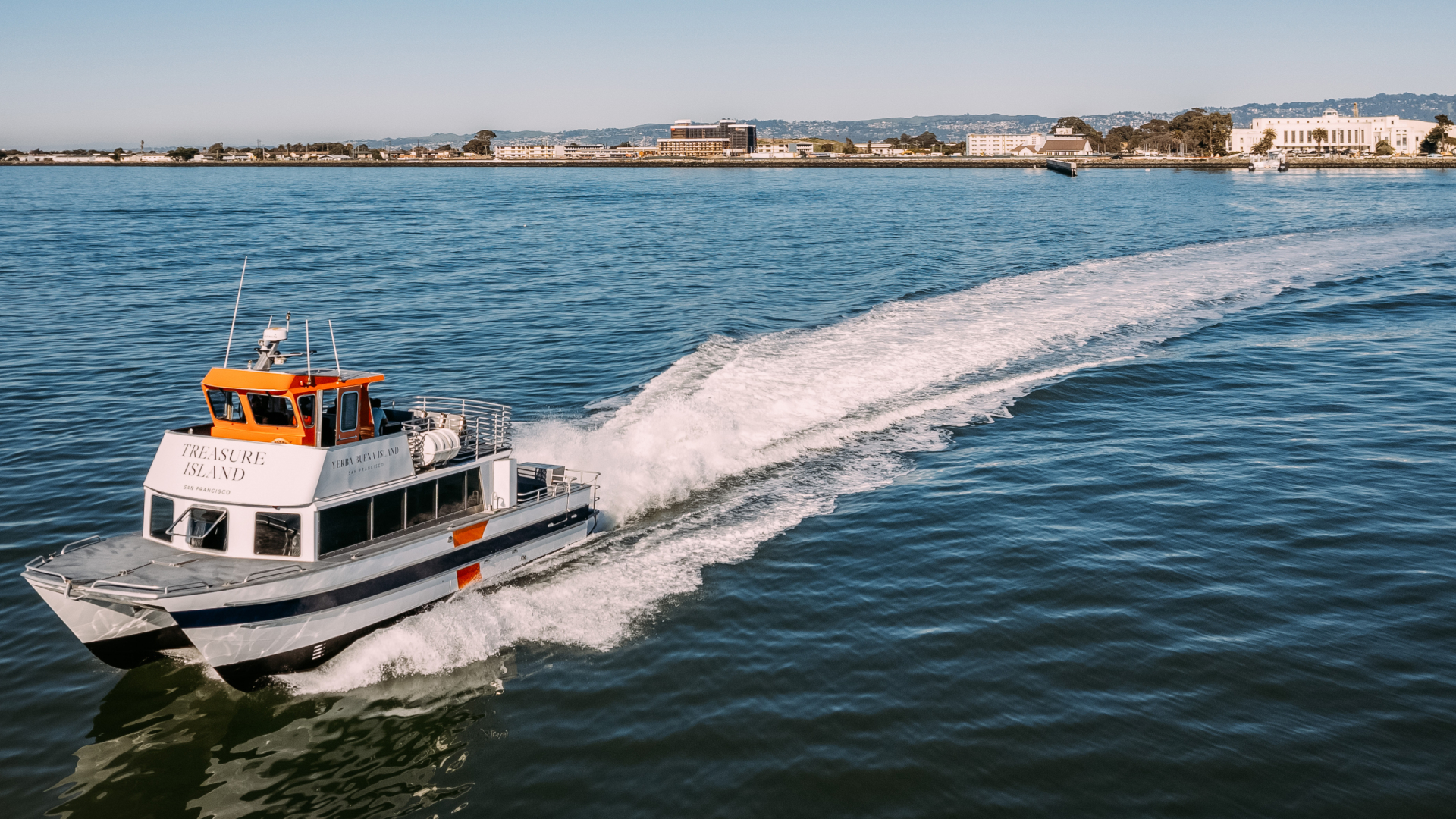 TREASURE ISLAND - YERBA BUENA ISLAND FERRY SERVICE
A scenic 10-minute ride now operating between Treasure Island Ferry Terminal and Downtown San Francisco Ferry Building, Gate B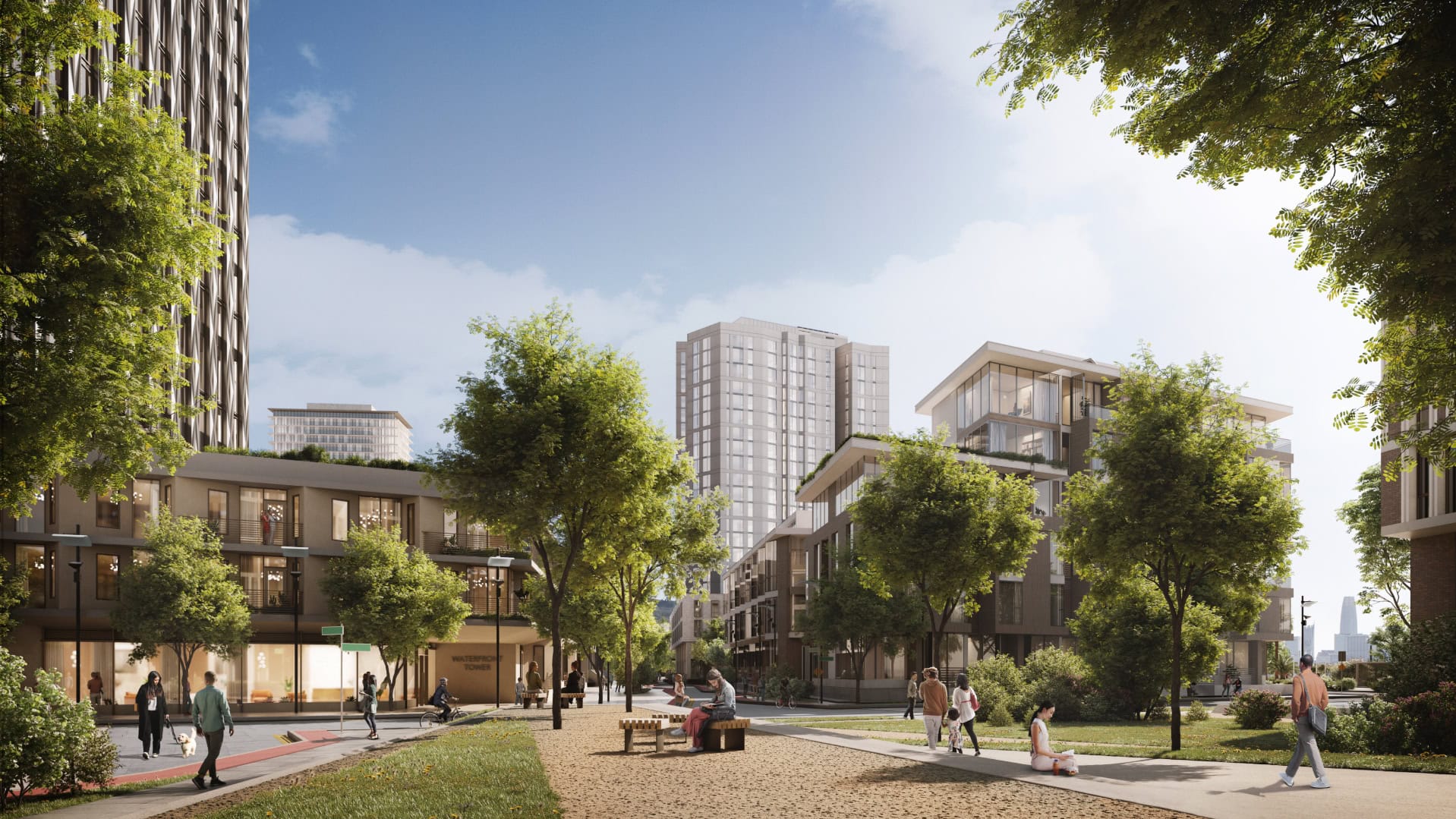 LIVE HERE
Treasure Island offers world-class residences with exceptional wellness, leisure, culture, and amenities. With floor plans for every lifestyle and ~1,000 homes available in 2024, learn more about our unique neighborhood.
PARKS & PLACES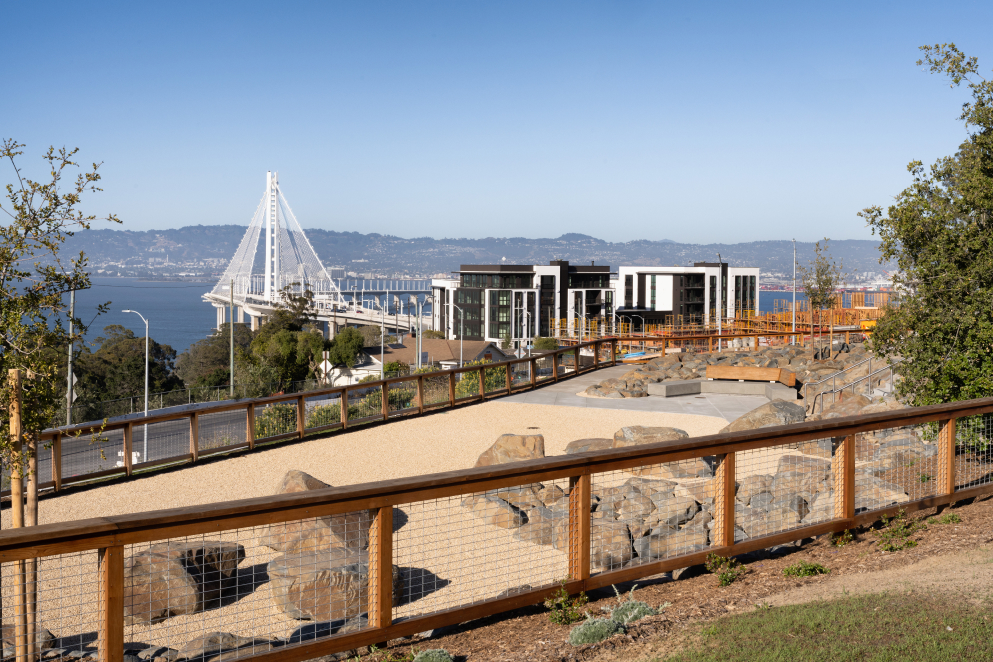 PARKS & PLACES
THE ROCKS DOG PARK
Coming soon. Located on the north slope of Yerba Buena Island above Clipper Cove, The Rocks Dog Park provides panoramic views of the San Francisco Bay, the East Bay hills and the Bay Bridge. The park is nestled into the hillside through the use of native Greywacke boulders salvaged during the island's redevelopment. The boulders frame the dog run and park spaces and form alcoves for visitors and their dogs to mingle and enjoy the welcoming scenic park. The park's planting palette includes native species from the coastal scrub plant community, and aligns with the Yerba Buena Island Habitat Management Plan.
See What's On
Thank you
Thank you for your interest. We will keep you informed on the future of Treasure Island.